Meet the Team
Gill
The Director of the Gill McInally MUA team is Gill and she is dedicated to taking the stress out of your big day.
Gill has been a qualified hair and make up artist since 2008 when she trained at the prestigious Shepperton Film Studios. This training heralded the start of a prolific career in the TV and Media industry working with high profile companies including 2012 London Olympics, Tour de France, Eurosport, Sky, Arsenal FC, O2, Slimfast, New Balance and Nissan.
Alongside this, Gill cultivated her expertise in bridal make up where she truly found her passion. She has a keen intuition for colour matching to skin tones and finding a look that suits each and every bride and bridesmaid. She individualises the experience to each bride as she understands this is most definitely not a 'one size fits all' industry! Gill will work with you to enhance and accentuate your beauty, building an aesthetic you will look back on for years to come and know you were never more beautiful than on that most perfect day.
After having children, Gill decided to build a team of experts she could trust to deliver results on TV sets while she pursued her love of wedding make up. As her business grew she was then able to give her team the opportunity of immersing themselves in the wonderful world of bridal hair and make up too.
Gill prides herself on her calm demeanour and her ability to find the balance between the look you want, and the look that works best for all your lovely features. Her kit is full of premium brands including names like MAC, NARS, Bare Minerals and IT Cosmetics so you can be assured no matter the look or the colour you want, she has it.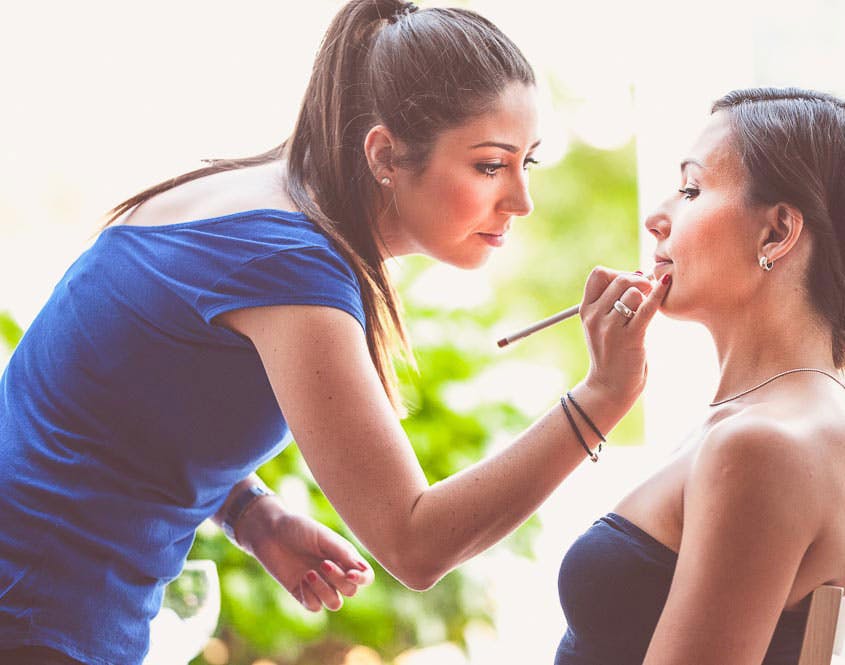 Louise
Like company Director, Gill, Louise trained and qualified at the acclaimed Brushstrokes in 2008. She then furthered her hair styling skills by undertaking various courses at Capital Hair and Beauty and is therefore adept at crafting exquisite styles for any occasion.
Louise and Gill have worked closely together for most of their careers; Louise has supported Gill with TV, Media and Occasion jobs and deputised for her when Gill took a break to start a family. As a result of this, Louise has worked with a huge number of well-renowned Media companies including New Balance, Eurosport and O2.
Whether you prefer a sophisticated, sleek up-do with subtle make up, a bouncy blow-dry teamed with a breathtaking face or a totally dramatic, striking look Louise will work with you to achieve this.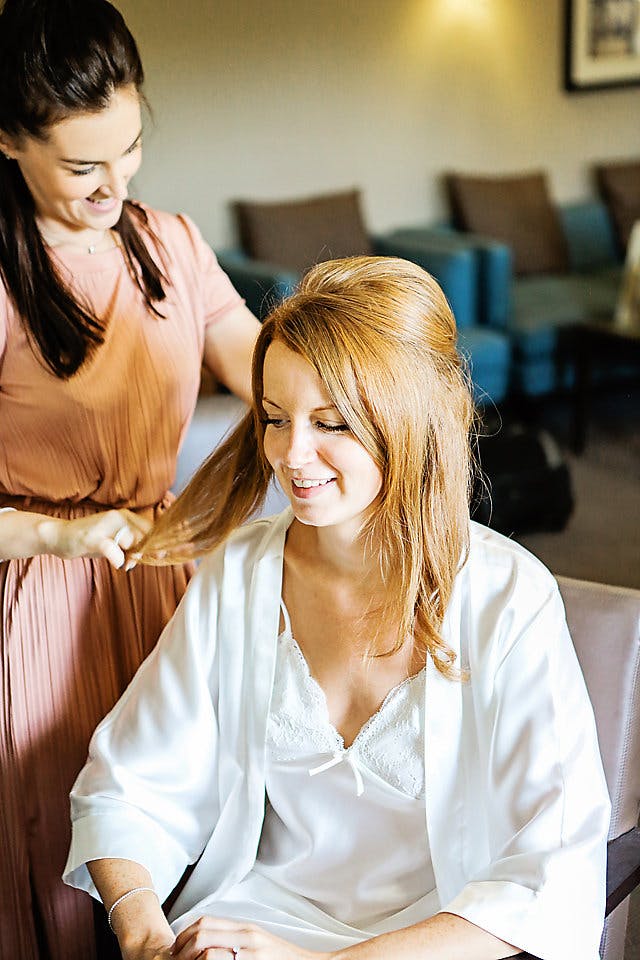 Katie
With over 13 Years experience of make up and beauty, Katie decided to follow her heart after having her son and pursue what she loves doing most of all as her career.
Katie specialises in bridal and occasion make up and it really is her passion. She has worked on thousands of faces so you can be confident she will find the right look to suit you: from natural to glamorous or anywhere in between! She understands when a bride wants to look her best and still look herself.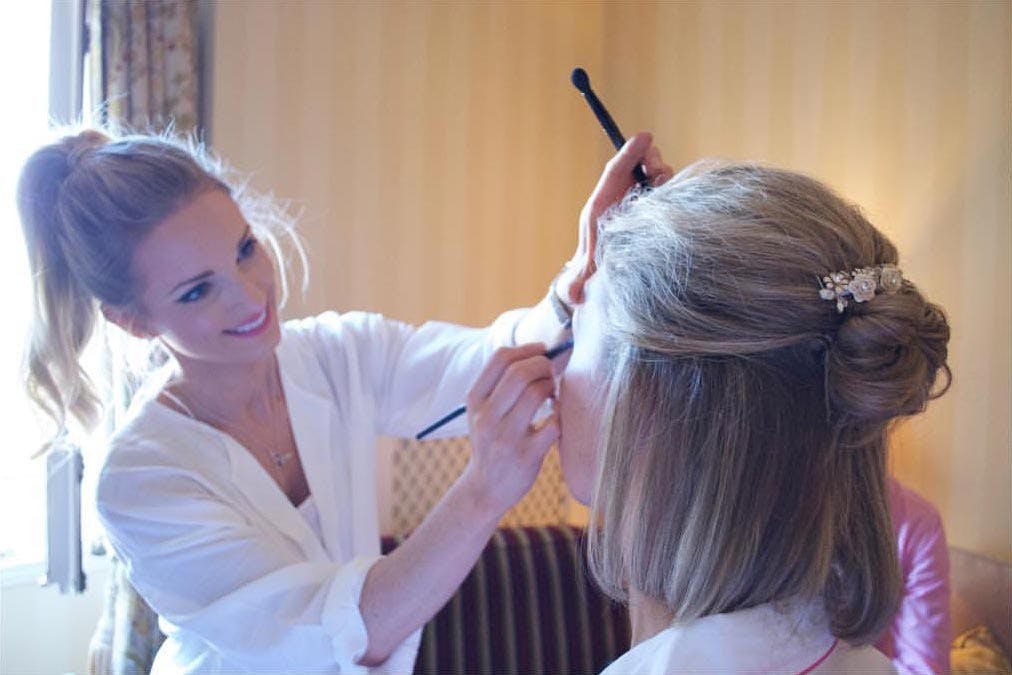 Sarah
Sarah has been a qualified hair stylist and make up artist since 2013 and has trained with some of the most prestigious brands and teachers out there including achieving her qualifications in Creative Styling at celebrity hair stylist's Pam Wriggly's School of Hair. She has also worked with Celebrity Make up Artist Danielle Everitt.
Sarah's interest and passion lies in Bridal and special occasions where she excels in crafting hair-up and down do's to compliment natural, fresh make up. She will work closely with you to achieve the style you're looking for when you say 'I do!'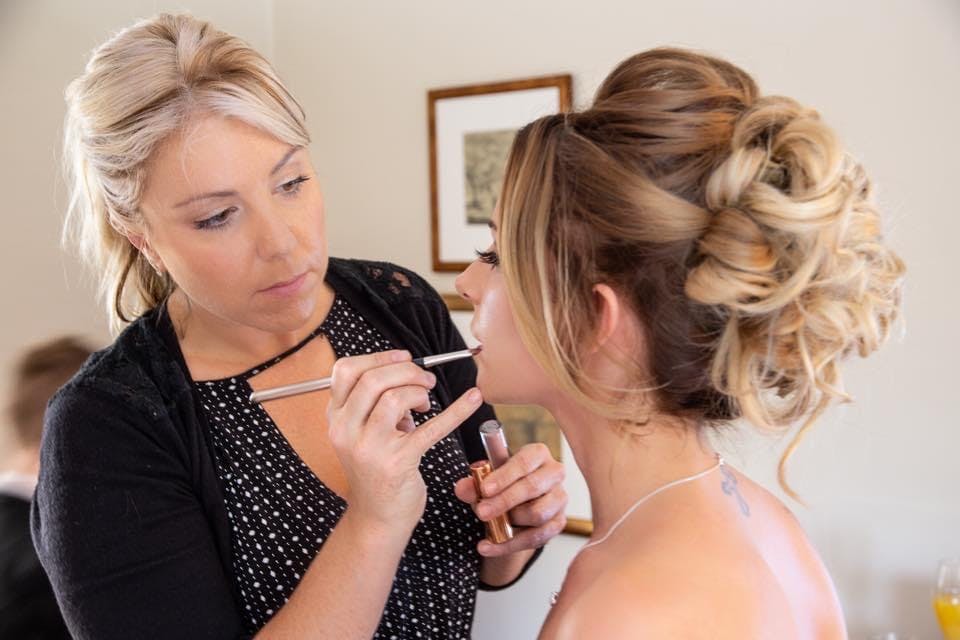 Sian
Sian is a professional make up artist with over 10 years of experience working across Weddings/occasions, fashion, film & TV. Her career started with training at the prestigious 'Cinema Makeup School' in Los Angeles, where she learnt from the very best in the industry. Sian has also worked extensively with the Premium brand 'Bobbi Brown Cosmetics,' where her facial care, individual service and product knowledge expanded.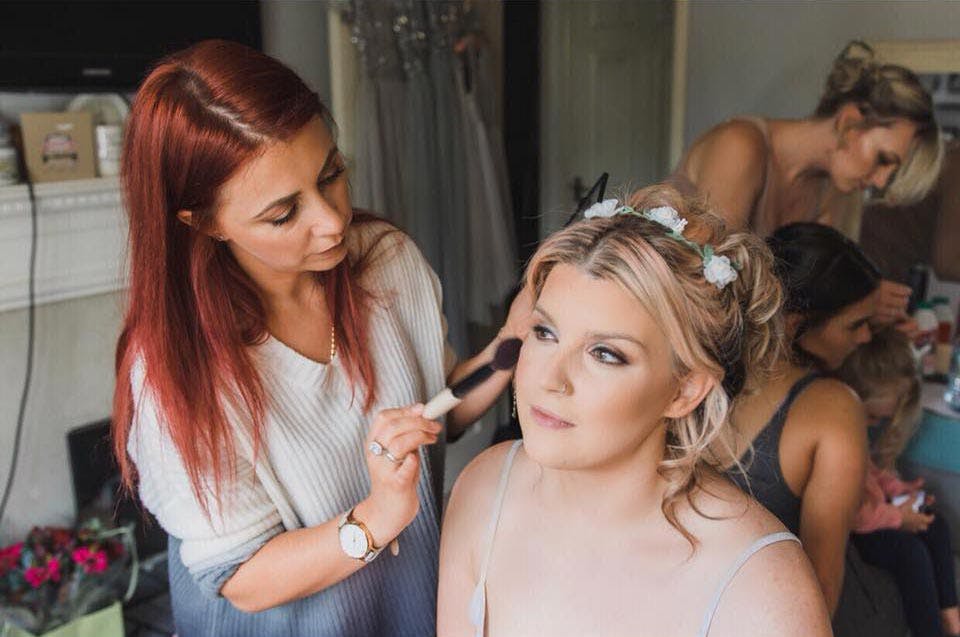 Carly
Carly has been in the hair and make up industry for 14 years and brings a treasure trove of skills to the team. With an NVQ in Level II Hairdressing, Carly's skill set includes hair extensions; she is EGH Certified in the tape and braidless weave methodology so you can rest assured your hair will be absolute perfection for your special day.
Carly is an expert in special occasion hair and make up and previously worked for the Original Mineral make up brand, Bare Minerals before working with the illustrious MAC Cosmetics for the last four years. She will be more than capable of achieving a glamorous and glowing look for our brides seeking a little something extra to accentuate their beauty. With high quality, luxury products in her kit from premium brands, Carly will work with you to create exactly the right aesthetic for your day.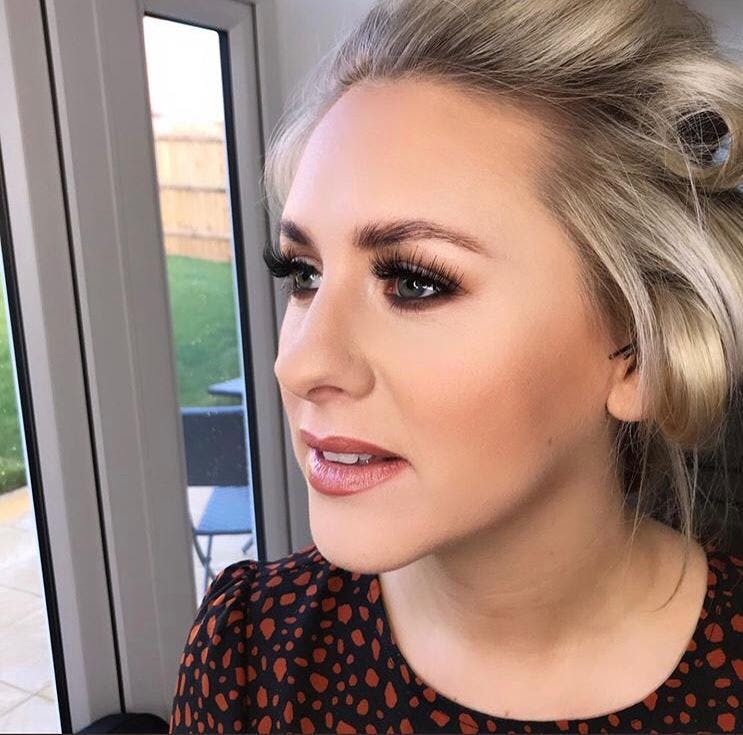 Hannah
Our talented lash and brow tech, Hannah, has been in the business for 6 years and has a wealth of knowledge and training. She's perfected her craft with various courses including training with beauty giants Eyelash Emporium, Layla Hinchen and mentored with Bryony Barclay -LAE Training. Whether you're looking for natural classic lash extensions and a brow wax or a glamorous Russian volume set and defined henna brows Hannah's got you covered.